About Dr. Peter Fields
Peter A. Fields, MD, DC, The Athletic Doc®, is a world renowned expert in the field of Regenerative Orthopedics (non-surgical joint and spine repair). He is one of a handful of physicians in the nation that is both a Medical Physician and Chiropractor. This combination of degrees and experience gives Dr. Fields a broad area of knowledge and unique expertise that benefits his patients with joint injuries.
Dr. Fields is the Director of OrthoRegen® in Santa Monica, CA. which is one of the largest practices in the world dedicated solely to Regenerative Orthopedics, including Prolotherapy and PRP. He treats patients from around the US and the world; from non-athletes to weekend warriors to competitive athletes and even professional athletes. Dr. Fields helps people avoid unnecessary orthopedic surgeries whether arthroscopic or full surgery. He is a leading expert in using Cellular Regeneration (aka "Cellular Prolotherapy") treatments to help people avoid full joint replacement.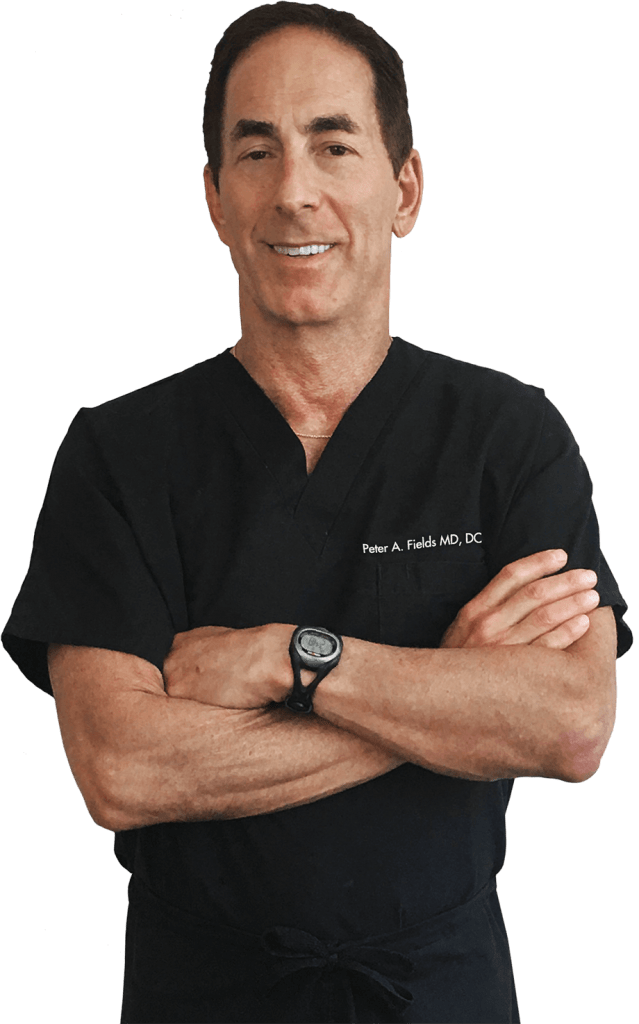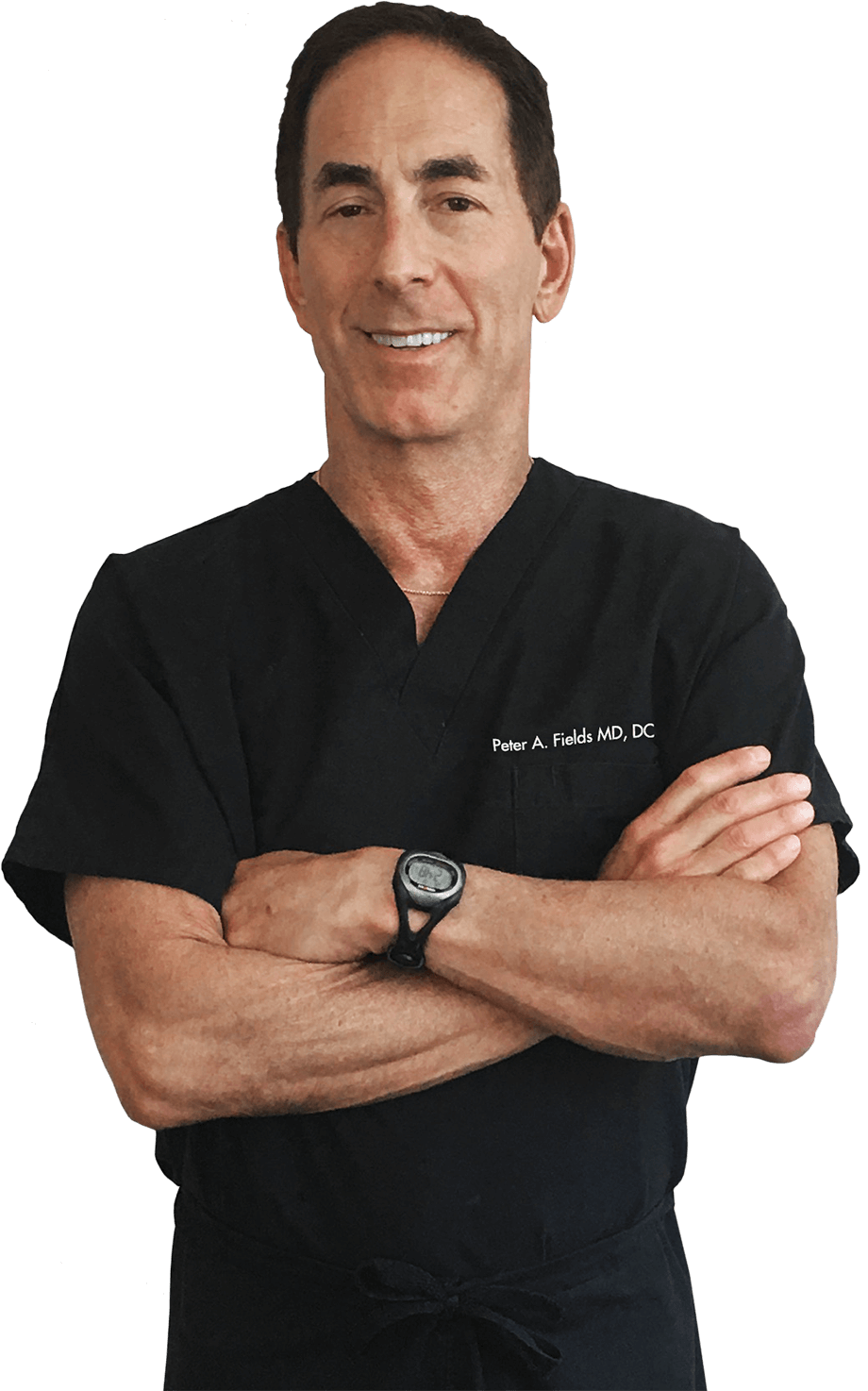 "Once surgery is done, it can never be undone!"
— Peter A. Fields, MD DC
Dr. Fields has appeared on national TV as a Regenerative Medicine Expert as well as several TV and radio stations in the Los Angeles area. He writes a column on Orthopedic/Sports Medicine for a national magazine as well as lecturing at various conferences around the world on these techniques.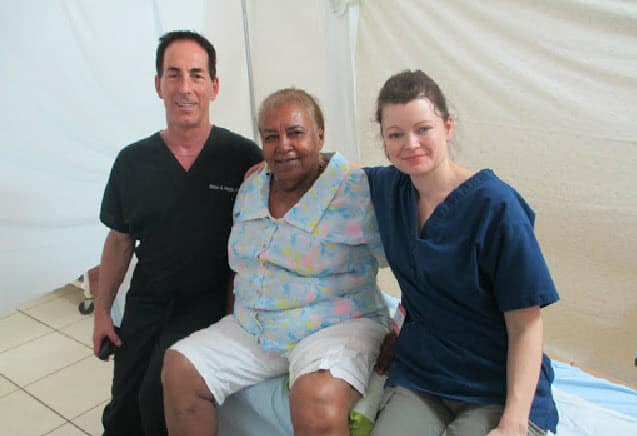 In addition, Dr. Fields is a Clinical Instructor with the Hackett-Hemwall Foundation, the largest teaching organization for Prolotherapy. Dr. Fields has volunteered two weeks out of his busy Santa Monica practice nine different years to travel to Honduras, to not only treat the indigenous people for joint and spine problems, but also teach 75 physicians from all over the world how to properly administer Prolotherapy. Dr. Fields was the director of one of the three clinics in Honduras.
Why Is Dr. Fields so Passionate about PRP and Prolotherapy?
Dr. Fields is personally familiar with one particular patient who was extremely athletic and exercised frequently. Happiness in this patient's life meant moving, exercising and challenging his body on a daily basis. Competing in triathlons was his passion.
But then severe back pain for over 6 months led him to try several methods to heal himself, including chiropractic, acupuncture, massage and inversion therapy. None of them helped completely. That led him to get an MRI that revealed numerous problems in his spine, including……
Dehydrated discs
9mm disc protrusion
Spondylolisthesis at L5-S1
Bilateral Spondylolysis at L5-S1
Considerable Spondylosis at L5-S1
Compromised nerve roots
Significant neural foraminal stenosis
Displacement of traversing nerve roots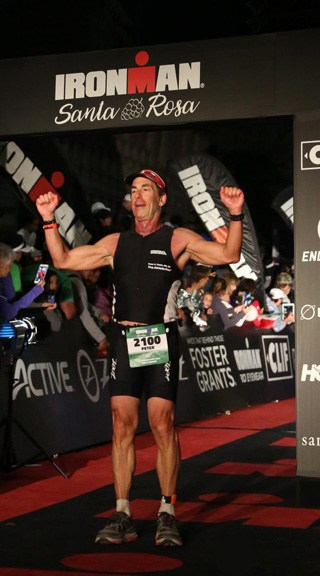 Three different neurosurgeons told him that if he did not have spinal surgery, he would never be able to exercise again, let alone ever compete again.
This devastated the patient because a sedentary life was just not an option for him.
This patient then learned about Regenerative Orthopedics and had both his back and shoulder treated with Prolotherapy. The results were everything he had hoped they would be. He now lives a full and complete active life, and…
Is Pain Free
Exercises daily
An Active Triathlete
Competed in 9 Full Ironman Triathlons
Competed in 9 Half Ironman Triathlons
Competed in 40 other triathlons
If you haven't guessed by now, this patient is Dr. Peter Fields.
And now you know why he so strongly believes in Prolotherapy as a superior, non-surgical alternative to joint and spine surgery. He knows that if you have any kind of joint or spine damage and have been told you need joint surgery, you should always get a non-surgical opinion.
And that's why you should get a consultation with Dr. Fields. He's not only a leading PRP doctor and Prolotherapy doctor, he's a patient, too. He knows what you're going through, and knows how to get you through it.
2730 Wilshire Blvd, Suite 220 Santa Monica, CA 90403

310-453-1234

Office Hours:
Monday-Friday 9am-5pm
Please fill in a valid value for all required fields
Fields: Name, Email, Phone